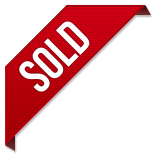 Ingenia Lifestyle Kingscliff – 146
46 Wommin Bay Road, Kingscliff - NSW
Flood affected 2-bedroom relocatable home requiring renovations & repairs.
This home is located on the village perimeter and was recently impacted by a major flood event which hit the local area and devastated many homes. We believe that the home is repairable and can be restored to its former glory as shown in the photos.
You can acquire this very affordable home and embark upon a major renovation or demolish the existing structure and install a brand-new relocatable home subject to council regulations and approval.
The home has visible damage to the kitchen cabinets & bathroom vanity and may require new appliances including an air-conditioner.  Walls & floors have water damage as well as the electrical wiring & gas connections.
Enclosed front entry porch that leads via glass sliding door into the living area with an adjoining dining and kitchen space
There are 2 bedrooms with built in wardrobes & access to the back patio
Patio/verandah runs along the back of the home
Adjoining the home is a single car carport with garden shed at the rear
Ingenia Lifestyle Kingscliff is an over 50's residential park. The park is set amongst 10 acres of landscaped gardens and is ideally located to enjoy everything the Gold Coast, Tweed Valley and Tweed Coast have to offer.
Pet friendly subject to park management approval.
Retirement living at its best without the associated costs of exit fees and No stamp duty.
Price
$85,000