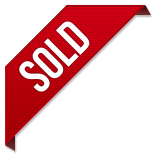 Ingenia Lifestyle Kingscliff – 026
46 Wommin Bay Road, Kingscliff - NSW
Flood impacted 1 bedroom home requiring some renovations & repairs.
The home consists of a caravan with a fixed rigid annex and was recently impacted by a major flood event which hit the local area and devastated many homes.
This home has some minor damage to the kitchen cabinetry kickboard and the floors throughout may require replacing at some stage. The home has been rewired and fitted with a new air conditioner.
Entrance is via glass sliding door into the open plan living/dining area
The kitchen was renovated 2 years ago – has swollen kickboards but otherwise not affected
There is 1 bedroom with a walk-in-robe
The bathroom was renovated 2 years ago and has a glassed-in shower with updated vanity and separate toilet
Adjoining the home is a single car carport with garden shed at the rear
Ingenia Lifestyle Kingscliff is an over 50's residential park. The park is set amongst 10 acres of landscaped gardens and is ideally located to enjoy everything the Gold Coast, Tweed Valley and Tweed Coast have to offer.
Pet friendly subject to park management approval.
Retirement living at its best without the associated costs of exit fees and No stamp duty.
Price
$65,000