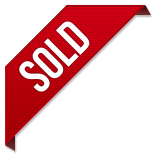 Chinderah Lakes – 067
16 Anne Lane, Chinderah - NSW
Renovate or Detonate!!!
Are you looking for either a project or a site to locate a relocatable home then look no further!
This is your opportunity to establish a home of your dreams in a desirable residential park in Chinderah.
You can acquire a very affordable home and embark upon a major renovation or demolish the existing caravan with soft awning and install a brand-new relocatable home.
Chinderah Lakes is located on the coast, adjacent to the Tweed River which is popular for fishing and boating. The area is also known for its beaches and golf course. Nearby for your convenience are clubs, public transport access, pathways that connect to local parks and the river for leisurely strolls.
The park is ideal for those who are looking for a relaxed lifestyle in a "Pet friendly" park.
Sale price: $23,000
Advertised price $25,000