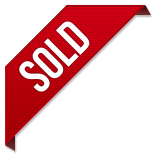 Drifters Holiday Village – 039
46 Wommin Bay Road, Kingscliff - NSW
The Drifters Holiday Village is set amongst 10 acres of landscaped gardens and is ideally located for you to enjoy everything the Gold Coast, Tweed Valley and Tweed Coast have to offer.
At just $28,000 this is probably one of the most affordable homes in the Tweed Valley.
The home is located on a corner block and consists of a caravan and ridged annex with a tropical roof spanning both structures.
The home has a recently renovated bathroom and may be enjoyed as is; but it would benefit with some future renovations and redecoration and presents immense potential for those seeking to renovate and capitalize on a first class location.
The home comprises of a carpeted living room with the adjacent, vinyl floored kitchen leading to the bedroom.
The kitchen has a microwave oven, a turbo grill/oven with two hotplates, plus a fridge is included.
The renovated bathroom consists of a new shower cabinet, vanity and toilet.
The home has a Bosch gas hot water service, an almost new garden shed and a single carport that is approx. 3 years old.
The over 55's residential park has a swimming pool, BBQ area, recreation/ games room and the reception is open 7 days a week, sorry no pets permitted.
Price
$28,000